CCTV Flame Detectors
FCamEX™ is our revolutionary fire detecting camera built into an ATEX certified housing, and is therefore suitable for use in explosive atmospheres. The same innovative early warning technology is used in the FCamEX as in the FCamX™, including the cutting-edge infrared camera that cuts down detection time and virtually wipes out false alarms. An innovative new safety solution for oil and gas facilities. The revolutionary new technology makes FCamEX™ the perfect solution for fire detection, prevention and protection for the oil and gas industry. In the oil and gas industry, fires are catastrophic – dangerous to people, environmentally damaging and economically disastrous – meaning that a high-quality, accurate and fast fire detection system is crucial. FCamEx's combination of the technology used in the FCamX™ with a ATEX certified housing means that the industry finally has access to the perfect future-proofed fire safety solution.
FCam's™ revolutionary technology in a smaller package. Designed for indoor or outdoor use, FCamSolo™ provides a high-quality security camera, combined with the revolutionary dual-sensor IR technology that makes the FCam series the most reliable and accurate fire detection solution in the world. The turret housing design makes the FCamSolo™ perfect for restaurants, malls, bars, shops and homes, with our patented IR-VFA dual-sensor technology able to send event notifications direct to your mobile device.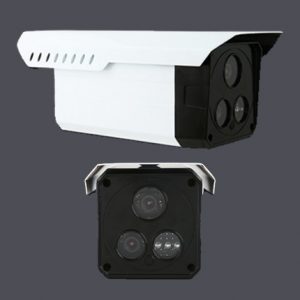 FCamX™ is a revolutionary new safety technology that combines innovative fire detection and surveillance in one IP based system, allowing it to reliably recognise multiple semi-concealed fires in under 12 seconds. FCamX can detect flame both outdoors and indoors at up to 180 metres, in all environments, weather conditions and light levels, including complete darkness, making previously unprotectable areas safe and secure.
Showing all 3 results